Everything you need to know about
ICA Logistics
ICA Logistic Limited is a fully indigenous Limited Liability Company with RC Number 12098 to offer integrated Maritime services such as Clearing, Forwarding Shipping and Transportation, Stevedoring services to the Shipping and the Offshore Oil & Gas sector.
ICA is managed by a group of experienced professionals who are highly dedicated and committed to their professional ethics. They are totally committed to Quality, Safety and cost effectiveness in carrying out their assignments. In upgrading the skills and professions of our staff, ICA places emphasis on staff training and development in order to keep in pace with ever increasing technological and operational challenges that are characteristic of the Shipping Industry.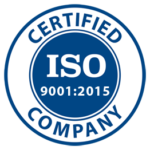 ICA Logistics has complied with the ISO 9001 standard and we showcase our competence in offering products and services of good quality and to comply with laws and regulations of the government. One of the main requirements of ISO 9001 is "continuous improvement."
OUR MISSION
Our Mission is to provide efficient, prompt, secure, cost effective and competitive customer oriented services.